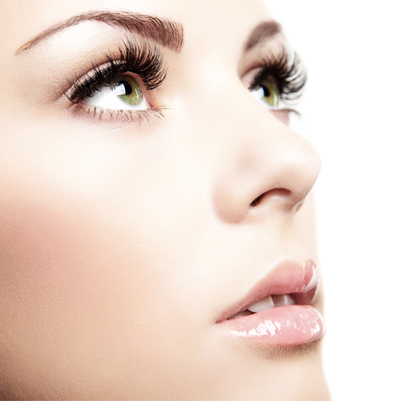 Lash Extensions and Lash Lift & Tint
Imagine waking up every morning with perfectly curled lashes. Our expertly trained lash artists use the latest techniques and the best quality products to accentuate the beauty of your eyes.
Lash Extensions
Toss the mascara and enjoy the convenience of individually applied lash extensions! Whether it's a lovely, natural look you desire or a something more glamorous and dramatic, Love Beautiful Skin can give you the lashes you've always dreamed of.
The health of your lashes is our first priority. That's why we are extremely selective in the products we use and have chosen Minkys Eyelash Extensions products for our eyelash extensions. First we thoroughly cleanse the lashes before each and every lash application. We then use completely sterile tools to separate and begin the eyelash extension application. Through our years of experience and our attention to detail, we have chosen to use a lightweight lash that, when applied and cared for properly, should not damage your natural lashes. A full set of lashes takes about 2 hours to apply. Our application process is done in a tranquil spa room so you will feel relaxed and comfortable.
How long to will lash extensions last?
Your lash extensions will require a bit of maintenance to keep them looking full. Just as our natural eyelashes fall out, it is normal to lose 1-3 lash extensions daily. Lash Fills are recommended about every 2-3 weeks to keep the lashes looking full and maintained. Other factors such as skincare regimen, skin type, sleeping habits, makeup, and aftercare affect the durability and longevity of your lashes.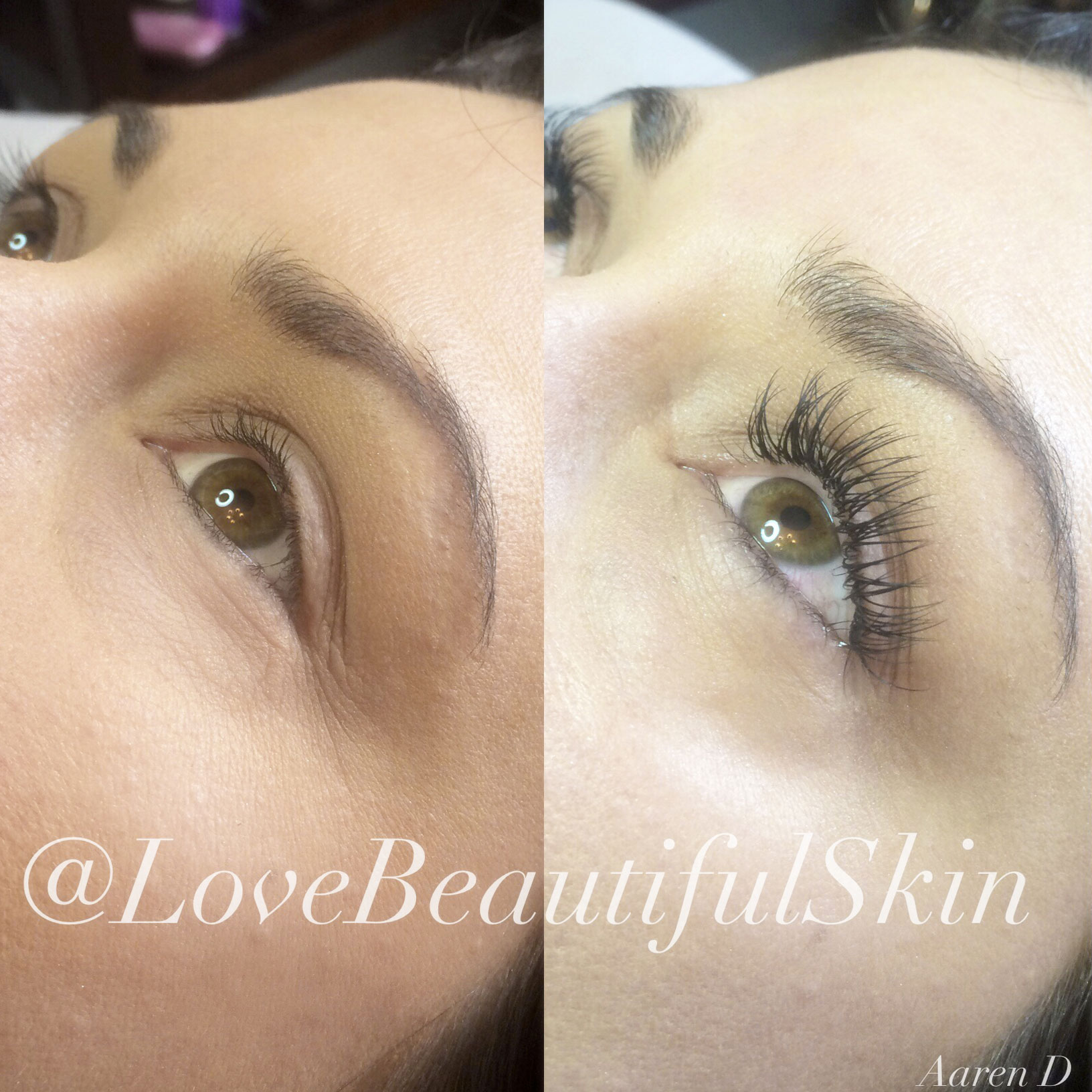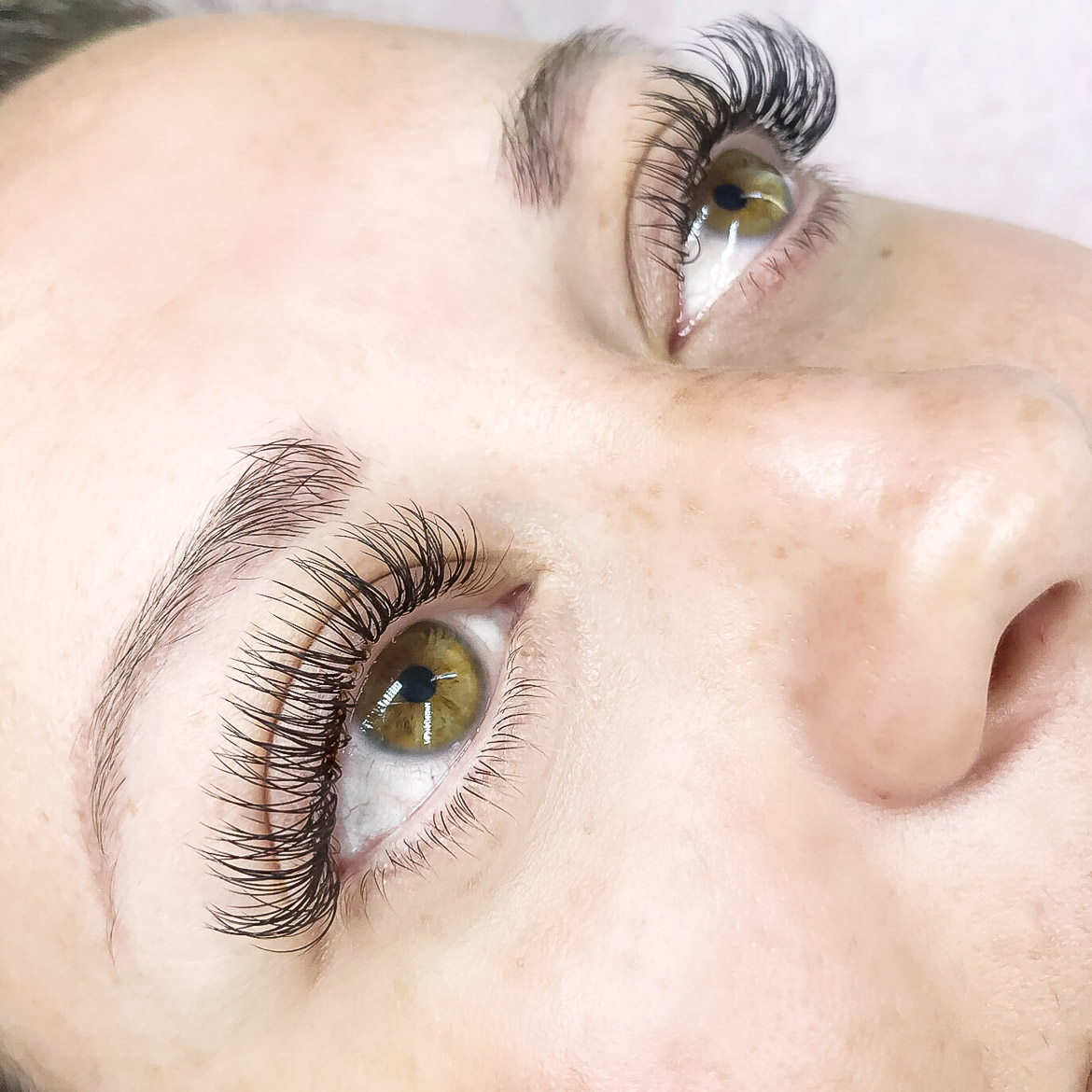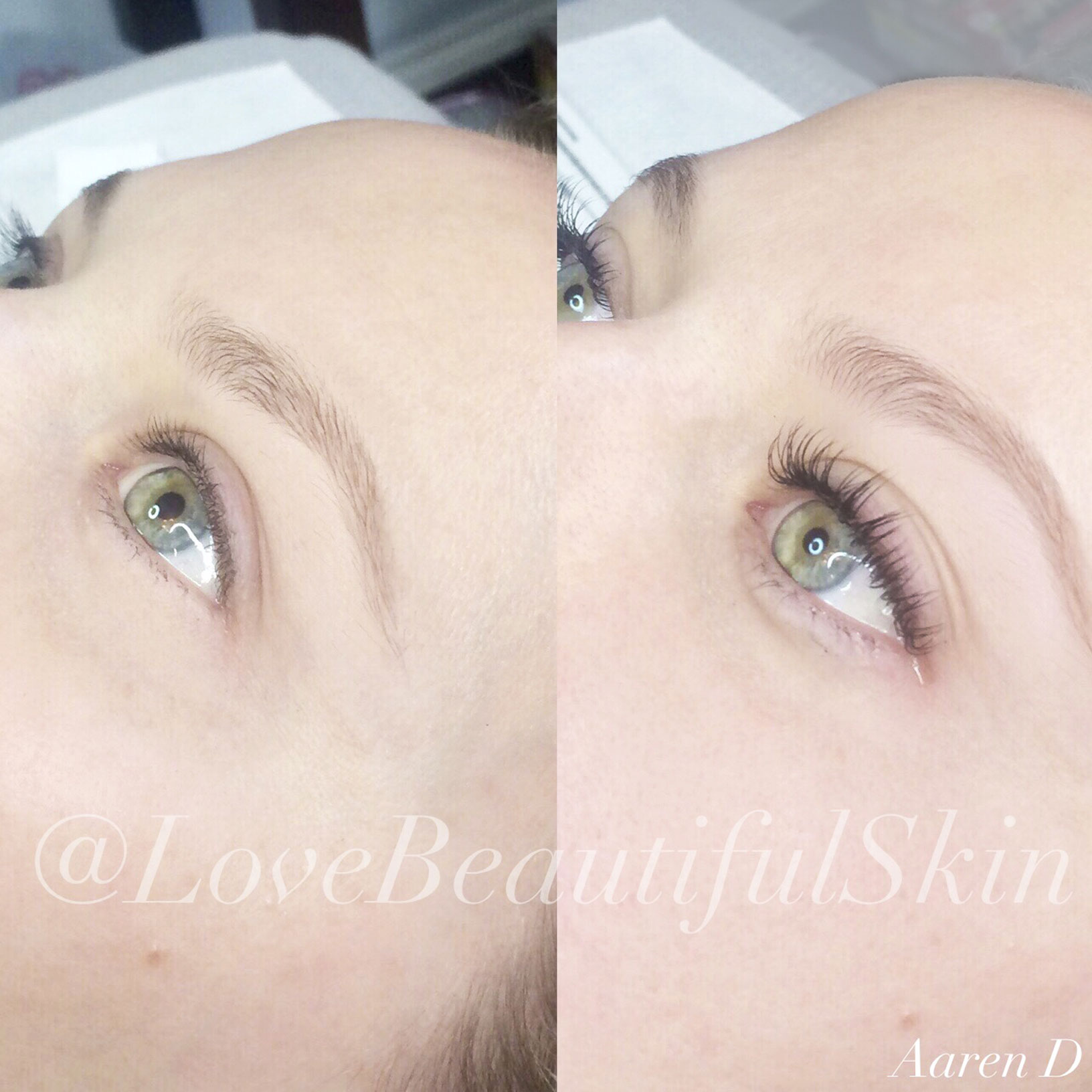 Lash Lift & Tint
Lash Lift is a lovely alternative to eyelash extensions or for those whose eyes may be sensitive. With minimal upkeep, the results can last up to 12 weeks. A Lash Lift is essentially a perm for your eyelashes. At Love Beautiful Skin, we are very selective with the skincare products we use and are proud to have chosen Elleebana Lash Lift. Based in Australia for two decades, Elleebana eyelash perming products have been recognized as the industry's brand of choice… and we couldn't agree more!
Lash lift is a beautiful enhancement to your natural beauty, giving your eyes and face a bright natural-looking "lift." And with our natural dyes, ranging from light brow to blackest black (we can even add a hint of blue or violet), a lash tint on your lashes gives you subtle depth of color. Wear as-is for a natural look or enhance your lashes for a dramatic look with mascara. The Lash Lift & Tint service takes about one hour.
*All before and after photos show clients without any makeup on their lashes.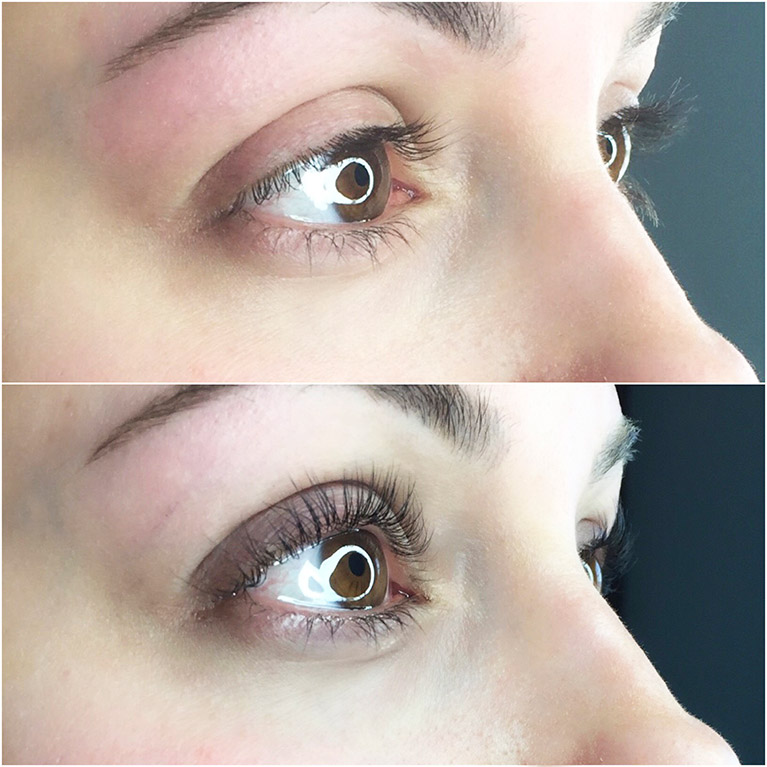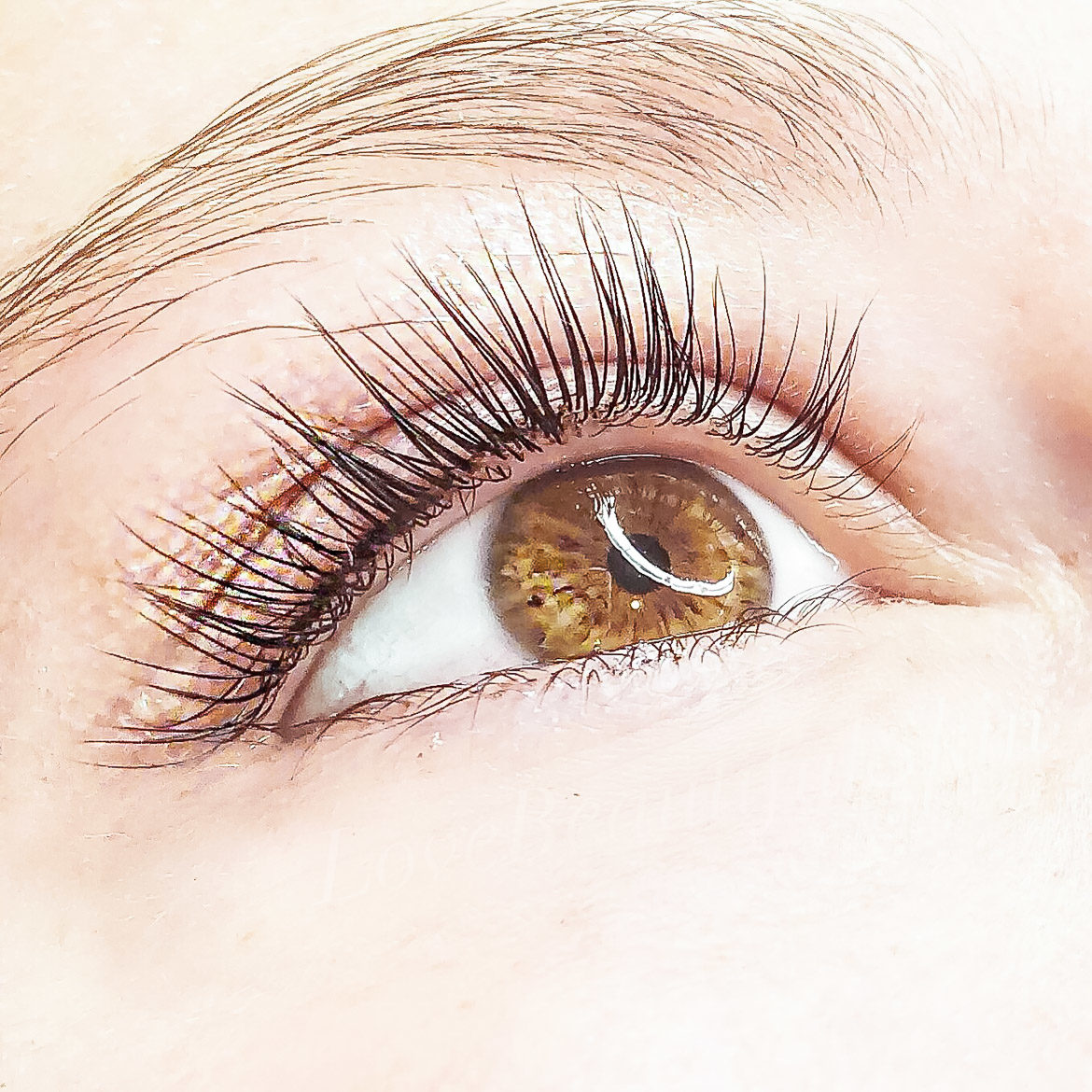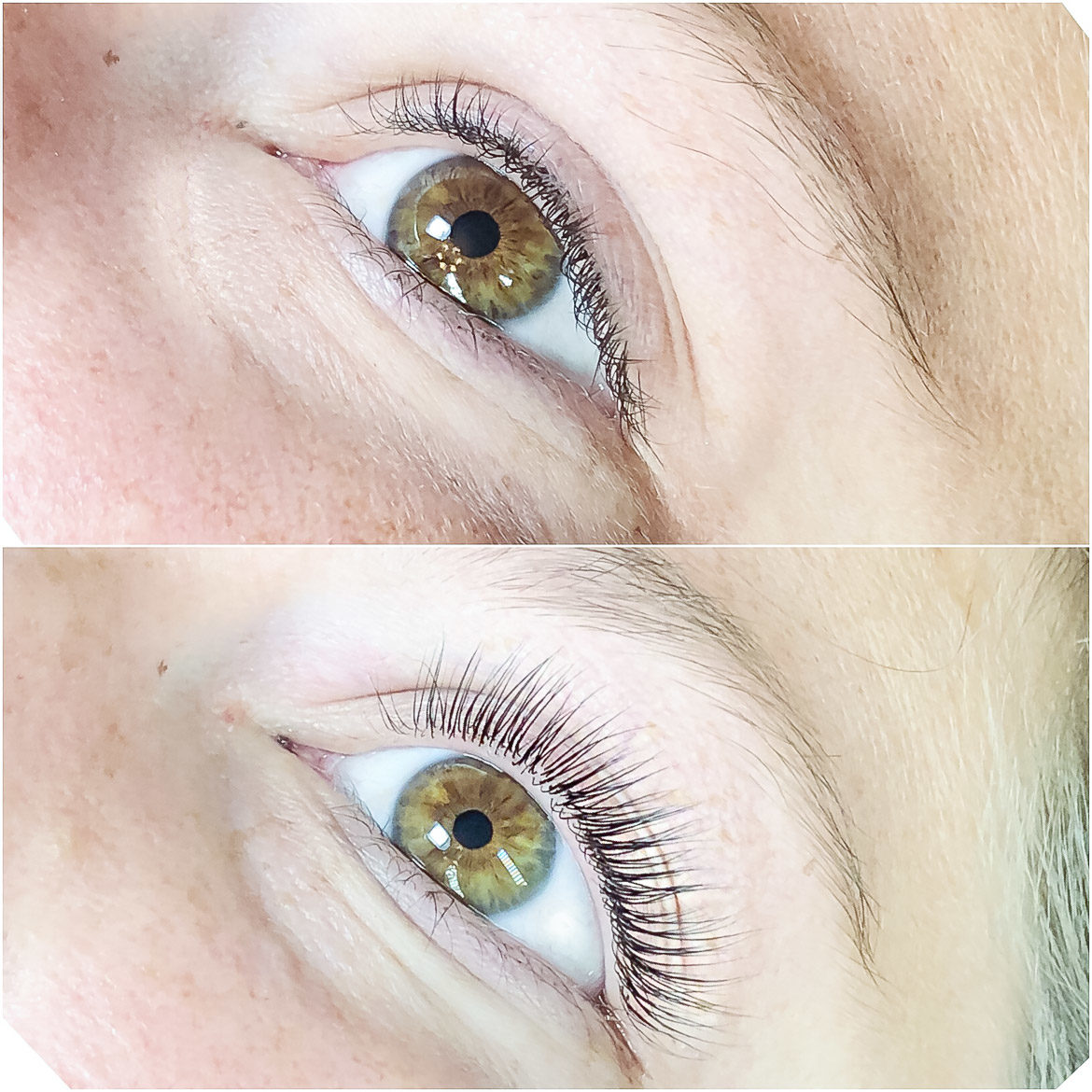 Is Lash Lift & Tint for you?
A good candidate for Lash Lift & Tint is someone who is already happy with the length and thickness of their natural lashes. If you desire longer, fuller lashes we recommend you start using GrandeLASH-MD which is a lash and brow growth serum (sold at Love Beautiful Skin, $69.50). You will notice results within 6-8 weeks but it will take a full 3 months to achieve desired results. It is safe to receive a Lash Lift service while using GrandeLASH-MD but it may lessen how long the lift lasts because the lashes are in a growing out phase.
We are conveniently located in North Canton, Jackson Township, reach out to us today to book your appointment with one of our advanced skincare specialists. We'd love to meet you!